Get the new GORUCK Frogskin Camo and you can look like a duck hunter who stepped out of a time machine from the 1960s.
Go rucking or join the GORUCK Challenges wearing tough gear in frogskin camo with GORUCK. GORUCK is known not only for rucking, Events, Challenges, and Tribe & Training but also for its indestructible apparel, bulletproof rucksack, and exceptionally tough gear.
Here are some of the styles we are going to look at:
GORUCK Frogskin Camo – Overview
Frog skin or Duck Hunter is a battledress camouflage pattern with mottle and distracting coloration to disguise in the environment—same as the frog's crypsis skin. The design has extensive, uneven spots in diverse colors on a solid background. Duck hunter patterns are worn mainly in the Pacific Theater of Operations and are rooted in the US M1942 spot pattern camouflage of the Second World War.
The Marine Raiders were the first to use uniforms with Frog skin camo in 1942. The uniform was reversible and had a five-color jungle pattern on a green backdrop on one side and a three-color beach pattern with a tan backdrop on the other. Check out how GORUCK applied the Frogskin Camo on their clothing.
Indestructible Training Shorts – 7.5″
The Indestructible Training Shorts adapt to your way of life, and though they are soft, they don't tear, rip, and fail you even in the harshest settings. They use the ToughStretch® fabric that is lightweight and sweat-wicking with four-way stretch. The shorts have two front side pockets and a hidden zippered pocket inside the front right pocket.
They are tough enough for any gym and ruck PT training session and have a built-in performance brief liner that is soft and dries fast. The 2" American flag is embroidered near the bottom right hem, and a subtle GORUCK logo is on the back bottom seam.
24.7 Simple Shorts – 10″
The 24.7 Simple Shorts are made from a tough-as-nails two-way stretch fabric that packs down to nothing and dries quickly. The pants have back pockets, horizontal pockets, and finished belt loops with a 10″ inseam.
They are ideal for warm weather rucking and in the gym and are made from the same materials as the Simple Pants and Challenge Pants. They are made in the USA with a curved waistband for a better fit.
T-shirt – GORUCK Spearhead
The classic GORUCK spearhead pays tribute to our Special Forces roots.
The shirt is printed in the USA on premium tri-blend.
Indestructible Challenge Shorts – 10.5″
The Indestructible Challenge Shorts are very lightweight, rugged, and technical shorts, weighing only 125 gms. They have a diamond gusset (diamond-shaped piece sewn into the crotch area) for an added stretch during high steps and squats.
They also have horizontal front pockets, so stuff doesn't fall out, and rear welt pockets that flip inside out for quick cleaning. The cargo pants highlight interior drain holes and zip tightly to the back.
GR1
GR1 thrives in cities, warzones, and traveling the world while rucking. It opens flat for easy packing and organizing with extra padded shoulder straps and a top handle to carry heavier loads more comfortably. It has a Bombproof Laptop Compartment next to your back that is extra strengthened with a false bottom. GR1 has one sizeable elastic pocket, one large mesh zippered pocket, and one small go-to pocket inside.
It also has one external slant pocket for quick access to keys, snacks, and other small items. This rucksack comes with a removable, rigid plastic frame sheet that stabilizes the laptop compartment and allows you to carry more weight comfortably. It is waterproof and has three rows of external and internal MOLLE webbing, letting you customize GR1 how you want.
GORUCK Frogskin Camo – In Summary
That's our close-up look at the GORUCK Frogskin Camo.
GORUCK Frogskin Camo – In Summary
GORUCK clothing in Frogskin camo are infused with nylon and polyester, making them super tough. The ToughDry fabric is made to weather the most challenging endurance event on the planet, GORUCK Selection, and is also lightweight, made to last, and dries really quick. They are made in the USA and come with GORUCK's Scars Lifetime Guarantee.
Looking for more options? Check out these other great products: Tiger Stripe Camo Gear from GORUCK GORUCK Ballistic Trainers in Black and Camo More products from GORUCK.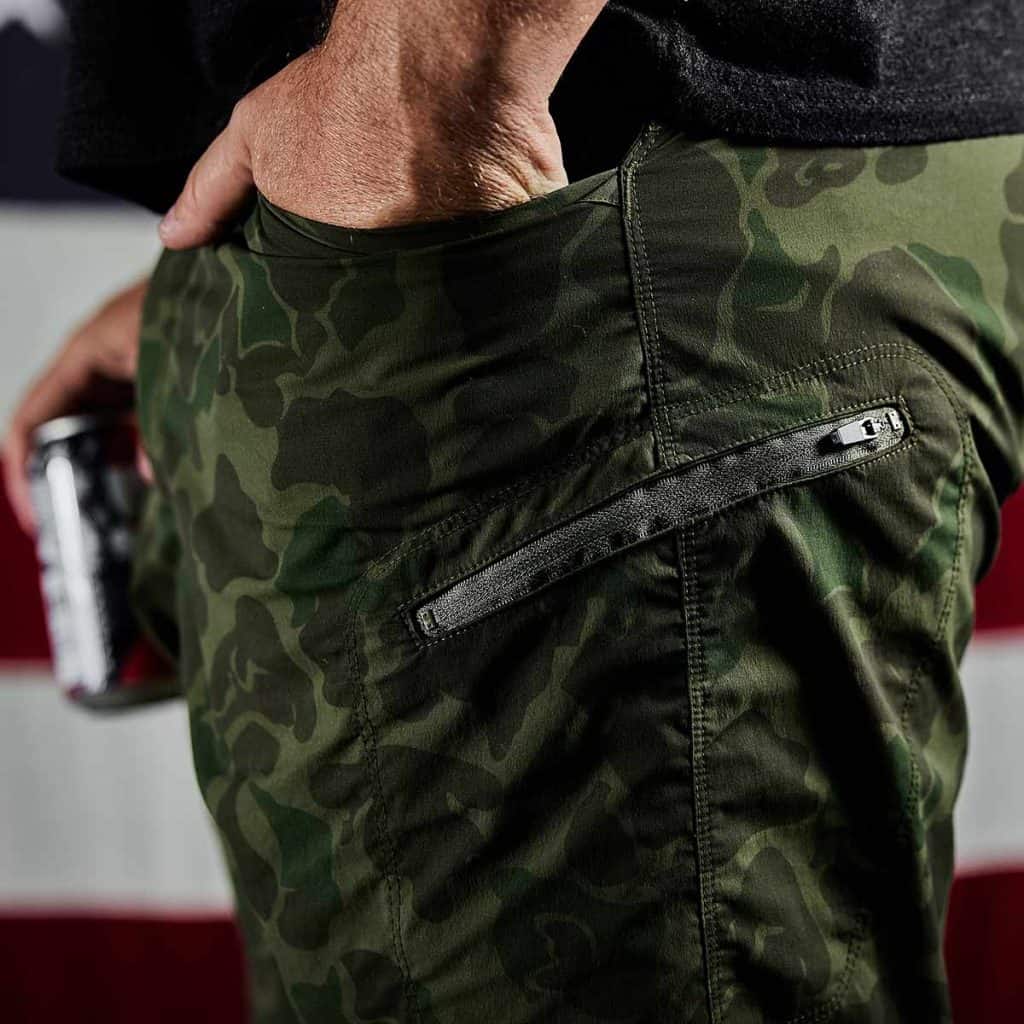 Photo Credits
Product photos on this page are property of GORUCK.
This website is not affiliated or associated with CrossFit, Inc. CrossFit is a registered trademark of CrossFit, Inc.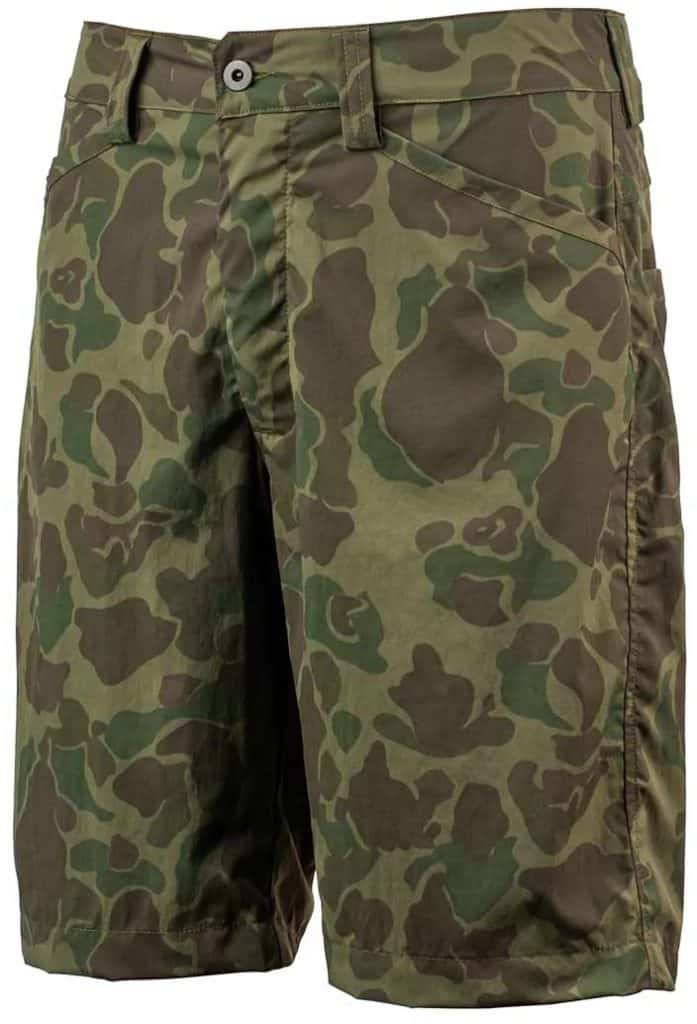 Affiliate Disclaimer