There's more than one way to see in the dark.
In this article, we're going to take a close look at a thermal weapon sight used by the U.S. Army, Marine Corps, and others.
The AN/PAS-13 is a Thermal Weapon Sight used in the US military.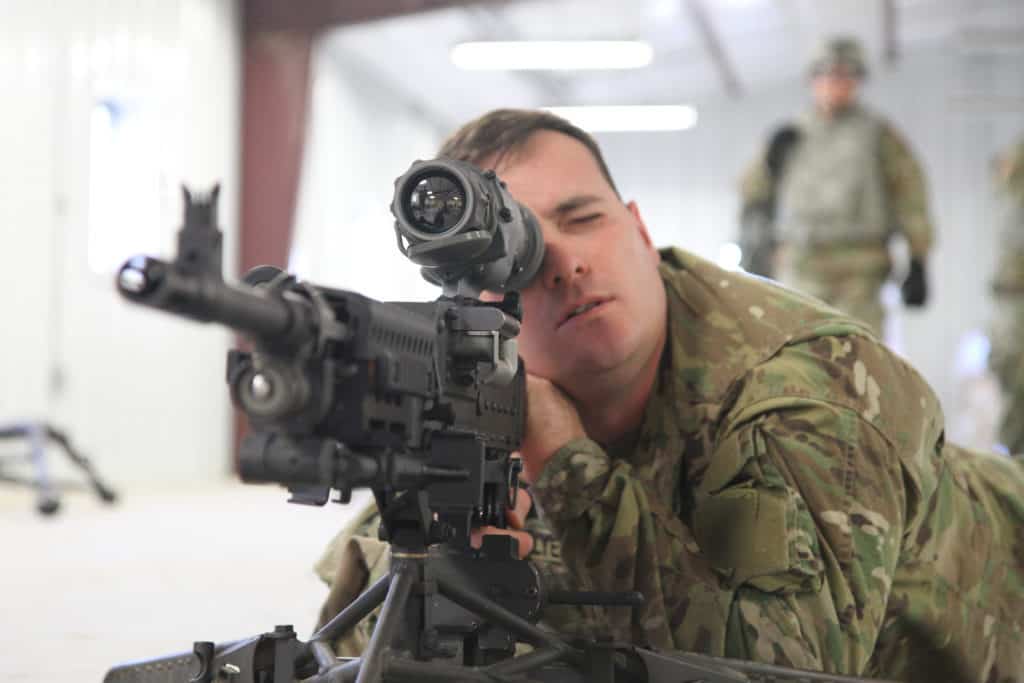 It enables night vision capabilities, although thermal sights are useful in the daytime too.
Night Vision Goggles (NVGs) and other Night Vision Devices (NVDs) mostly use Image Intensification (I2) technology to amplify the available ambient light to something that a person can see.
But, thermal vision or "heat vision" is also a way to see at night.
Thermal vision utilizes digital devices to present to the user an image showing the temperature differences in a scene.
This works particularly well for objects (people, animals, and vehicles) that have a temperature significantly different than the background.
Best of all, thermal vision works day or night – unlike I2 light amplification devices.
It also works in smoke, fog, dust, and haze.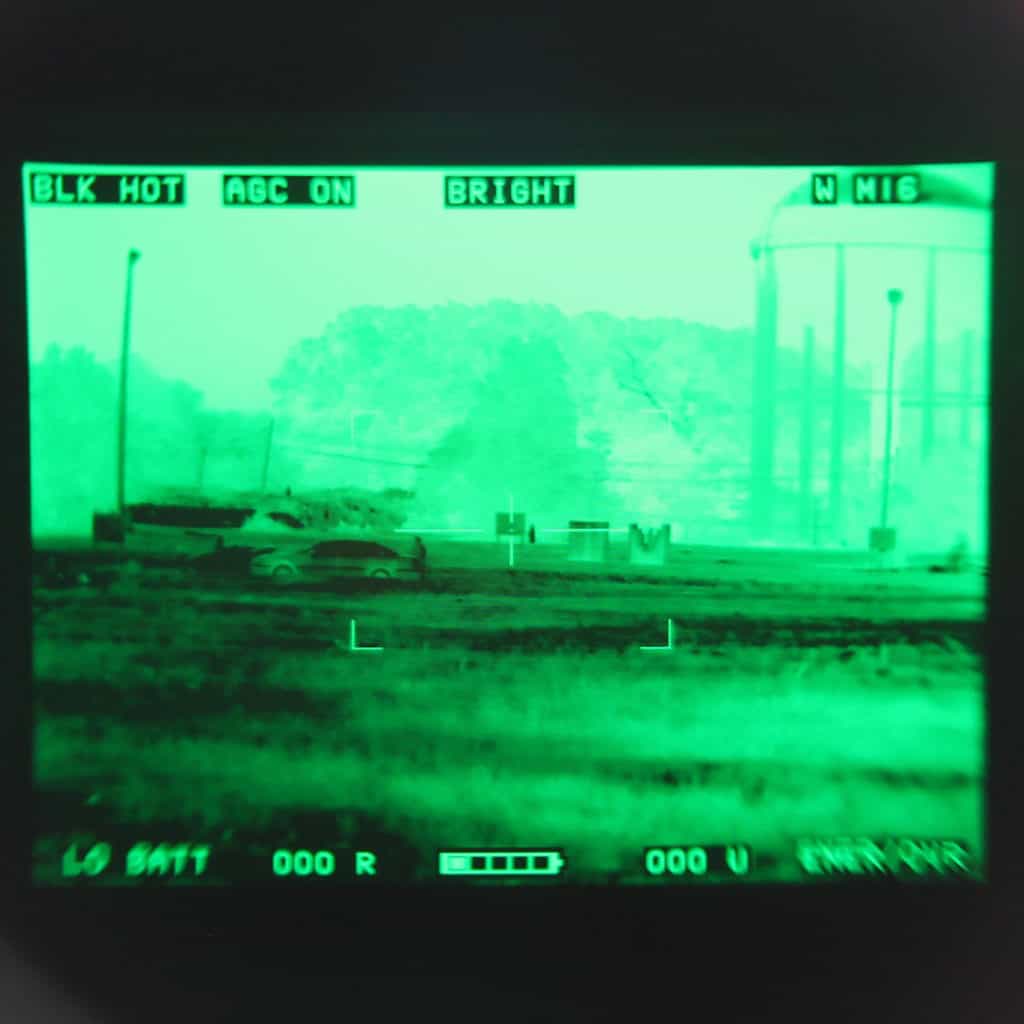 The AN/PAS-13 Weapon Thermal Sight
The AN/PAS-13 Thermal Weapon Sight (TWS), AN/PAS-13 family enables soldiers with individual and crew served weapons to see deep into the battlefield, increase surveillance and target acquisition range, and penetrate obscurants, day or night.
The TWS systems use uncooled, forward-looking infrared technology (IR) and provide a standard video output for training, image transfer, or remote viewing. Thermal weapon sights are lightweight systems that are mountable onto a weapon rail and operate to the maximum effective range of the weapon.
As a "family" of weapon sights, there are actually 3 distinct versions.
The AN/PAS-13(V)1 Light Weapon Thermal Sight (LWTS) is meant for the M16 and M4 series of rifles and carbines, as well as the AT4/M136 Light Anti-Armor Weapon.
It weighs 1.8 lbs.
The Thermal Weapon Sight (TWS) AN/PAS-13(V)2 Medium Weapon Thermal Sight (MWTS) is for the M249 Squad Automatic Weapon (SAW) and M240B series medium machine guns.
But, it can be used on M16 and M4 series weapons as well.
It can detect a human sized target at 1.2 kilometers range.
It has a 5x zoom capability and weighs 2.8 lbs.
There's a version of the AN/PAS-13 meant for heavy weapons too, like the M2 .50 caliber machine gun.
It has longer range than the Medium or Light version.
It has a 10x zoom capability and weights 3.9 lbs.
A human sized target can be detected at 2.8 kilometers range.
The Thermal Weapon Sight (TWS) AN/PAS-13(V)3 Heavy Weapon Thermal Sight (HWTS) for the squad leader's weapon, M16 / M4 series rifles and carbines, M24 and M107 sniper rifles, and M2 HB and MK19 machine guns.
These Weapon Thermal Sights are useful as handheld optics as well.
AN/PAS-13 – How it Works
The AN/PAS-13 uses a high-sensitivity mercury cadmium telluride (HgCdTe) focal plane array (FPA) to provide long-range target recognition with relatively small telescopes.
It also uses a thumbnail-sized thermoelectric cooler ensures silent operation and high reliability.
The sight does require a 1-2 minute "cooldown" period before it can be used.
AN/PAS-13 Weapon Thermal Sight – In Summary
The AN/PAS-13 family of weapon thermal sights consists of 3 versions: Light, Medium, and Heavy.
These weapon sights use thermal vision technology to allow a view in day or night conditions.
The AN/PAS-13 is not available for commercial sale.
References
Photo Credits
The appearance of U.S. Department of Defense (DoD) visual information does not imply or constitute DoD endorsement.
Some of the photos in this article are provided by the U.S. Department of Defense (DoD), or the manufacturers – and are the property of the manufacturers.
Affiliate disclaimer
We are an affiliate of OpticsPlanet.com and this article contains affiliate links. If you purchase equipment after clicking through these links, we receive a small commission at no additional cost to you. This helps us to bring you great information about this technology.